Description
Daily Green Bursa Tours depart from Istanbul.
Bursa is a city in northwestern Turkey with a population of 2 million. it is Turkey's fourth largest city, as well as one of the most industrialized and culturally charged metropolitan centers in the country.
The city is frequently cited as "Green Bursa" in a reference to the beautiful parks and gardens located across its urban tissue, as well as to the vast forests in rich variety that extend in its surrounding region. The city is synonymous with the mountain Uludağ which towers behind the city core and which is also a famous ski resort. The mausoleums of early Ottoman sultans are located in Bursa and the numerous edifices built throughout the Ottoman period constitute the city's main landmarks. The surrounding fertile plain, its thermal baths, several interesting museums, notably a rich museum of archaeology, and a rather orderly urban growth are further principal elements that complete Bursa's overall picture.
Bursa is also home to some of the most famous Turkish dishes, especially candied chestnuts and Iskender kebap. Its peaches are also well-renowned. Among its depending district centers, İznik, historic Nicaea, is especially notable for its long history and important edifices. Bursa is home to Uludağ University, and its population attains one of the highest overall levels of education in Turkey.
Full Day Bursa Tour Programme ( 08:30 – 21:30 )
* 08.30 – Pickup from the hotel
* Drive to Bursa with our private minivan ( app. 3.5 hours driving )
* Take the Ferry to cross the Marmara Sea ( Car goes in the ferry )
* Bursa Center
* Ulu Camii ( Grand Mosque )
* Cable Car to Uludag Mountain
( Cable Car is not working in 2012 – 2013 season due to renovation )
* Lunch in Bursa Center
* Yesil Camii ( Green Mosque )
* Yesil Turbe ( Green Mausoleum )
* Koza Han & The Covered Bazaar ( Silk Market )
* 18:00 – Return back to istanbul in the evening ( app. 3.5 hours driving )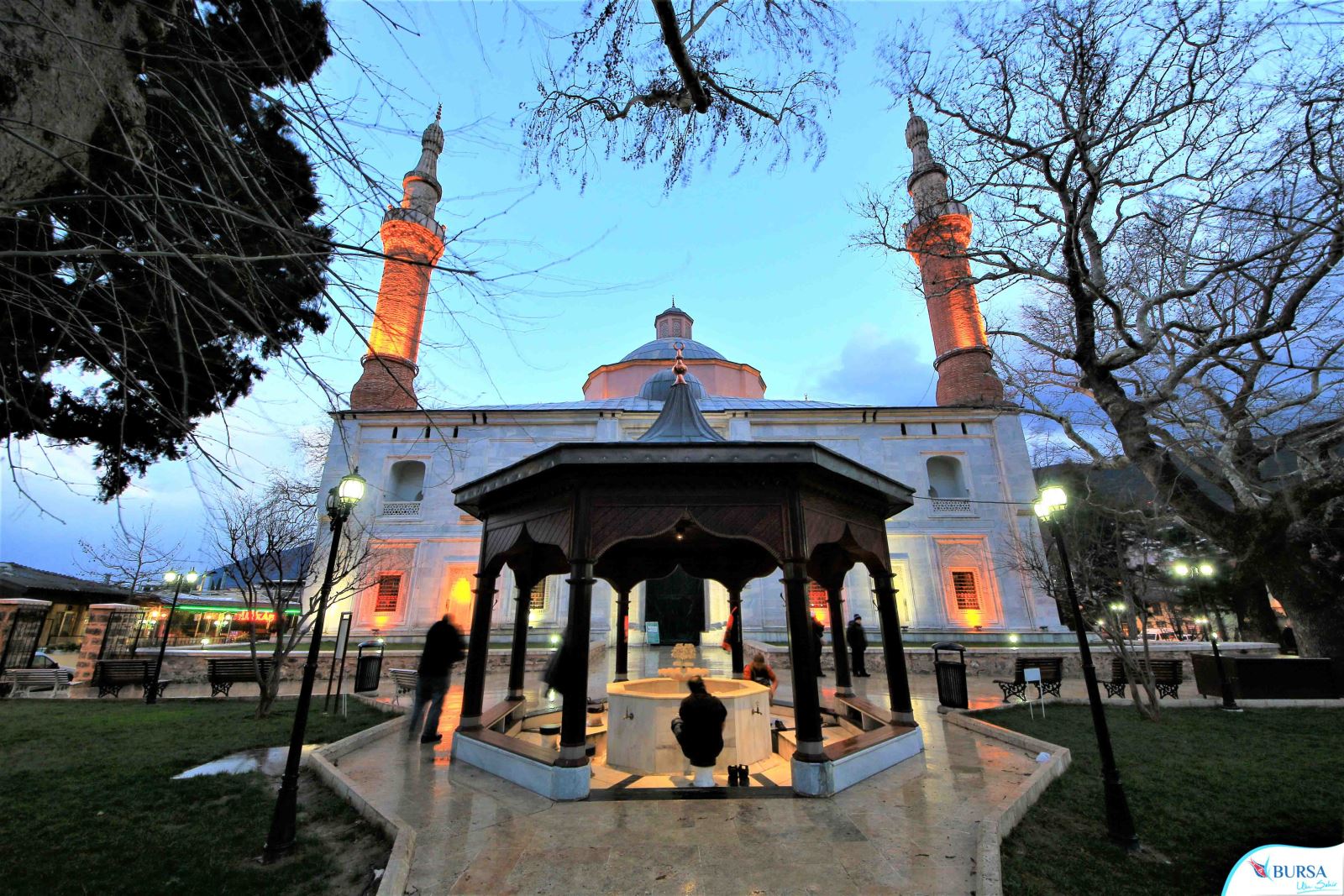 Yesil Camii ( Green Mosque )
Note : For the group tours, we require minimum 6 guest. If not we can arrange the tour as private with some changes in the programme.
Idea : This is a full day excursion without overnight. With the group we depart from the city. Then take a ferry-boat to Yalova. drive to Bursa -former Ottoman Capital- with enjoying the lovely contryside. Lunch at famous lunch of the "Alexander the Great". Climb to uludag, the lagendary Mount Olympos, by Teleferik (cable car), visit to ulucami (Grand Mosque) the Green Mosque and the Green Mausoleum, the old silk market in the Covered Bazaar, late afternoon return to Istanbul and transfer to the hotels.
Bazaar Turkey – Les Arts Turcs Art Studio
Alemdar Mh. Incili Cavus St.
No: 19 Floor : 3 (Behind The Underground Cistern)
Sultanahmet 34110
Istanbul, Turkey
Contact : Mr. Alp or Mr. Nurdogan ( Phone : +90 544 220 10 22 )
E-mail : info@bazaarturkey.com
Google Maps : https://goo.gl/maps/uXuyRmELZsx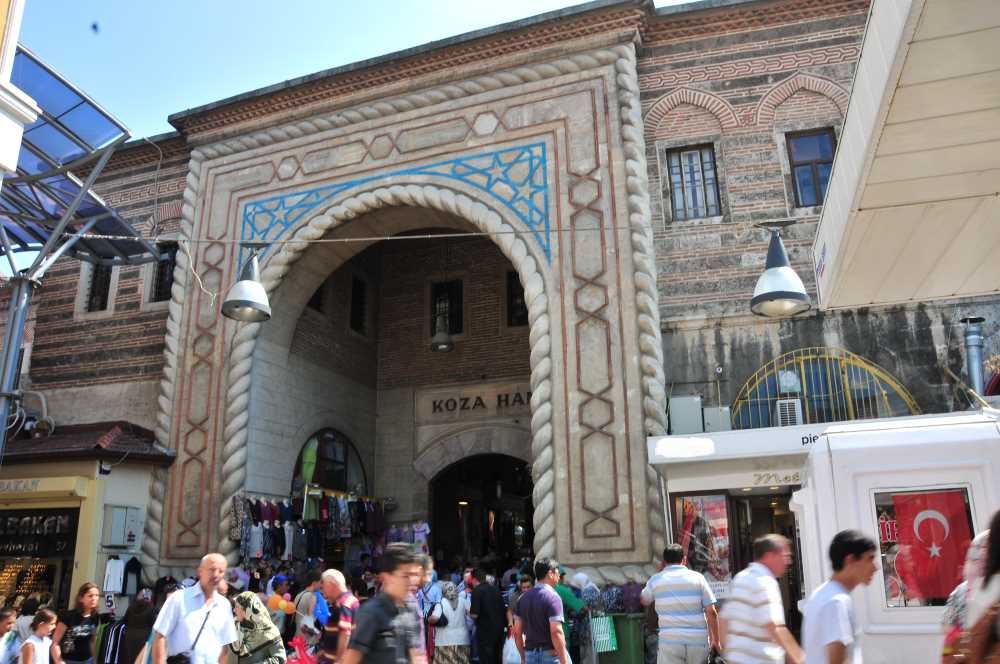 Koza Han
Daily Bursa Excursion ( Per Person in Group )
Per Person : 90 Euro
4 Guest & More :85 Euro
Child Supp.Free under the age 5
06-12 is %50 discounted
Tour Includes.
Private & group tours are available all year long.
English Guidance and assistance service.
Cable Car may not operate due to incoveniant weather conditions.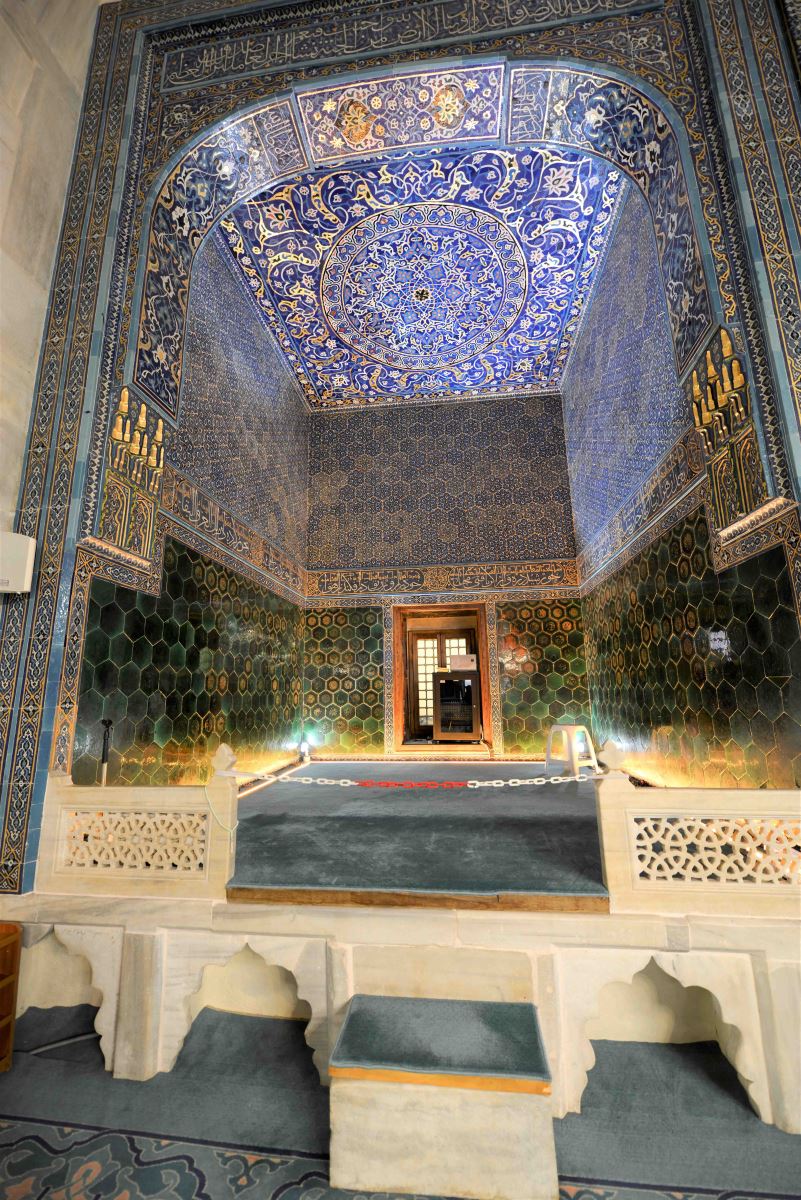 History
Bursa dates back to at least 200 BC. According to legend, it was founded by Prusias, the King of Bithynia, but soon came under the sway of Eumenes II of Pergamum and thereafter under Roman rule.
Bursa first grew to importance in the early centuries of Christianity, when the thermal baths at Çekirge were first developed. However, it was Justinian I who really put Bursa on the map.
With the decline of the Byzantine Empire, Bursa's location near Constantinople attracted the interest of would-be conquerors, including Arabs and Seljuks. Having seized much of Anatolia by 1075, the Seljuks took Bursa (then Prusa) with ease. But 22 years later the First Crusade arrived, and the city entered a cycle of conquest and reconquest, changing hands periodically for the next 100 years.
After the Turkish migrations into Anatolia during the 11th and 12th centuries, small principalities arose around individual Turkish warlords. One such warlord was Ertuğrul Gazi, who formed a small state near Bursa. In 1317 Bursa was besieged by his son Osman's forces and was starved into submission on 6 April 1326. Under the rule of Osman Gazi, Bursa became the capital of the nascent empire that took Osman's name, Osmanlı (Ottoman).
Osman was succeeded by Orhan Gazi who expanded the empire to include everything from what is now Ankara to Adrianople (Edirne), effectively encircling the Byzantine capital at Constantinople. Orhan took the title of sultan, struck the first Ottoman coinage, and, near the end of his reign, was able to dictate to the Byzantine emperors, one of whom, John VI Cantacuzene, became his close ally and father-in-law.
Although the Ottoman capital moved to Edirne in 1402, Bursa remained an important city. Both Osman and Orhan were buried there; their tombs are still important monuments.
With the founding of the Turkish Republic, Bursa started to develop as an industrial centre. Today it's still a major commercial centre and one of Turkey's wealthiest cities.