Description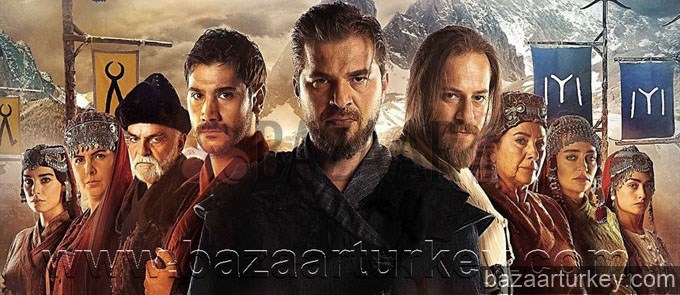 Daily Tour to Ertugrul Ghazi's Tomb from Istanbul
Sogut – Inegol – Bilecik 
 Visiting Dirilis / Resurrection Ertugrul – Kurulus Osman Historical Sights
Resurrection of Ertugrul Ghazi and Kurulus Osman Tour from Istanbul
Dirilis: Ertuğrul "Resurrection: Ertuğrul" is a Turkish historical fiction and adventure television series starring Engin Altan Düzyatan in the namesake leading role. The show is based on the history of the Muslim Oghuz Turks and takes place in the 13th century.
It centers around the life of Ertuğrul, the father of Osman I, who was the founder of the Ottoman Empire. Its sequel Kurulus : Osman stars Burak Özcivit and revolves around the life of Osman I.
Ertugrul Gazi, was the father of Osman I. According to Ottoman tradition, he was the son of Suleyman Shah, leader of the Kayı tribe of Oghuz Turks, who fled from western Central Asia to Anatolia to escape the Mongol conquests, but he may instead have been the son of a Günduz Alp. According to this legend, after the death of his father, Ertuğrul and his followers entered the service of the Seljuks of Rum, for which he was rewarded with dominion over the town of Soğu t on the frontier with the Byzantine Empire.
This set off the chain of events that would ultimately lead to the founding of the Ottoman Empire. Like his son, Osman, and their descendants, Ertuğrul is often referred to as a Ghazi, a heroic champion fighter for the cause of Islam.
Osman Gazi was the leader of the Ottoman Turks and the founder of the Ottoman dynasty. The dynasty bearing his name later established and ruled the nascent Ottoman Empire (first known as the Ottoman Beylik or Emirate). This state, while only a small principality during Osman's lifetime, transformed into a world empire.
In our tour, we will learn about the Islam – Muslim / Ottman History and Make the visits of this Important sites.
Highlights of the Tour
** Visiting Ertugrul Ghazi Tomb & Tombs of Alps and His family members
** Visiting Osman Ghazi Tomb
** Visiting Orhan Ghazi Tomb
** Photo Shooting with Alps and Hatuns Clothes
TOUR PROGRAMME :We are organising Group & Private Ertugrul Ghazi Tour programmes from Istanbul Everyday. For your inquiries pls contact us via whatsapp ; +905442201022 .
Tour 1 Ertugrul Ghazi Visiting in Sogut Bilecik
Pick up from your hotel
Orhan Gazi Mosque in Bilecik
Timeline of Ottoman & Ertugrul Ghazi Museum in Bilecik
The Tomb of Ertugrul in Sogut
Lunch ( Turkish Halal Restaurant )
Alp's Mezaar in Ertugrul Shrine
Shopping and Dress like Alp and Hatun Costumes
Free Time
In the Evening return back to Istanbul.
Full Day Package Tour
Tour includes Private minivan & guidance.
Lunch is included in the tour.
We give time for each place for the visiting and prayers.
Upon request we can make a special programme.
Children 0-6 Free.
Bazaar Turkey – Les Arts Turcs Art Studio
Alemdar Mh. Incili Cavus St.
No: 19 Floor : 3 (Behind The Underground Cistern)
Sultanahmet 34110
Istanbul, Turkey
Contact : Mr. Alp or Mr. Nurdogan ( Phone : +90 544 220 10 22 )
E-mail : info@bazaarturkey.com
Google Maps : https://goo.gl/maps/uXuyRmELZsx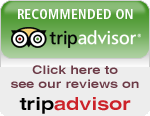 Photos from our Ertugrul Ghazi / Osman Ghazi Tours – Sogut Bilecik Inegol Bursa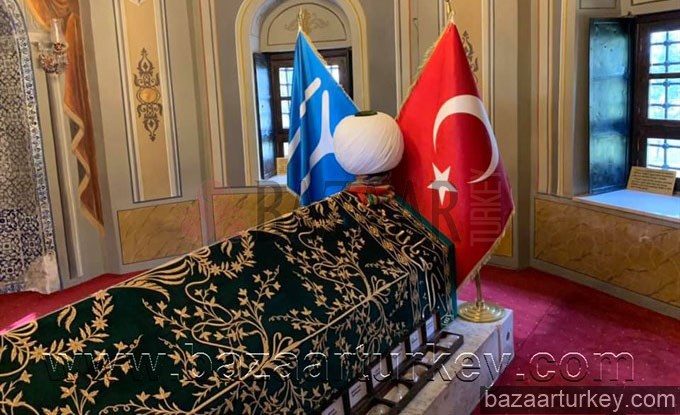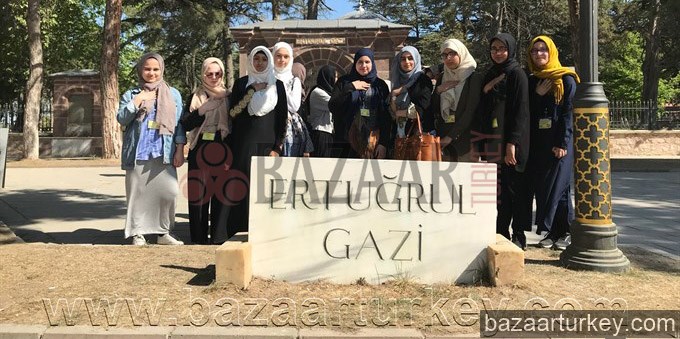 About ERTUGRUL GHAZI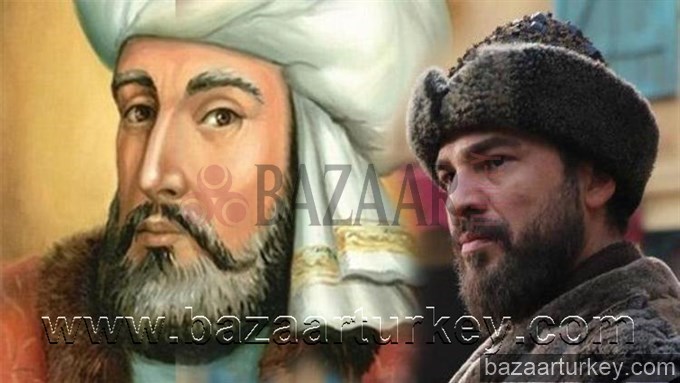 Ertugrul Ghazi is the father of the founder of the Ottoman Empire, Osman Ghazi. Although the information about him is uncertain, it is known that; he was a member of the Kayi Clan. The ancestors of Ertugrul Ghazi were under the command of Sultan Tugrul Bey of Seljuks and Alparslan and they came to Ahlat region first. They joined to the raids in Anatolia. After Eyyubies had captured Ahlat, Gunduz Alp, the father of Ertugrul Ghazi, migrated to Mardin region. And after the plunder of Mardin by the Mongolians, they left this region and they moved through central Anatolia. The Kayi Clan, under the command of Gunduz Alp migrated to Surmelicukur of Pasinler plain of Erzurum. In a short while Gunduz Alp fallen ill and died and Ertugrul Ghazi replaced him. As the Mongolians advanced in Anatolia, he and his brother Dundar Bey moved through the western parts of Anatolia. In Sivas, they assisted the Seljuk Army against the Mongolians.
Alaeddin Keykubat, the sultan of the Seljuks rewarded Ertugrul Ghazi for his service and he gave Ertugrul Ghazi, Karacadag and its province, near Ankara. The Kayi Clan had settled in Karacadag for some time, and later they moved through the Sogut region, in the Byzantine border. He campaigned the Byzantine villages. Ertugrul Ghazi helped Alaaddin Keykubat in the war against the Greek Empire in Emeniderbendi (the region between today's Pazaryeri and Bozoyuk).
The sultan gave him Eskisehir and its province to Kayi Clan. After this success, he marched through the Byzantine borders and conquered Sogut. Sogut became the capital of the Kayis. The campaigns continued and Ertugrul Ghazi gained power and extended his borders. Ertugrul Ghazi died at the age of 90 and his tomb is on 1 km east of Sogut region of Bilecik. Osman Ghazi had succeeded him.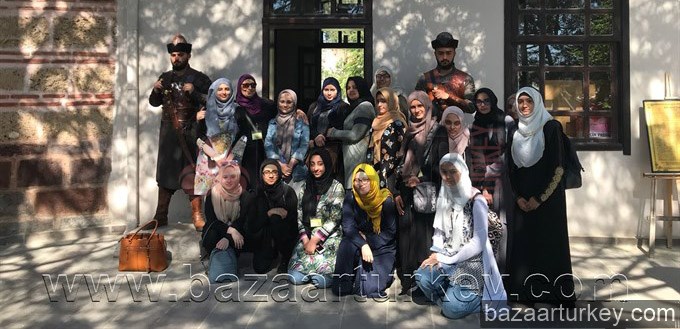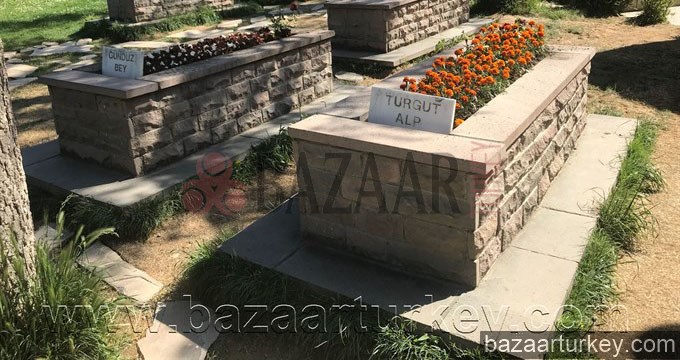 Ertugrul Ghazi – Osman Ghazi & Ottoman Empire & Television Series
Following the Mongol invasions, Turkic tribes flee from Central Asia and more places. The Kayi tribe, one of the Oghuz Turkic people, settle in Anatolia with two thousand large nomad tents. After getting through a difficult time of famine they determine to migrate to a better place where they can start a new life. Suleyman Shah (Serdar Gökhan) is the leader of the Kayi tribe. Suleyman Shah has four sons,Gündogdu, Sungertekin, Ertuğrul and the youngest Dundar. The second brother Sungurtekin was captured by the Mongols and was missing, presumed dead, which Hayme Hatun doesn't believe. His two sons Gündoğdu and Ertuğrul are loyal to him and participate in tribal affairs. Dundar is still not of age to get full participation in tribal affairs. Ertuğrul (Engin Altan Düzyatan), a younger son of Suleyman Shah, often goes hunting with three close friends (Bamsi, Dogan, and Turgut).
During a hunt they encounter the transport of three condemned prisoners by the Knights Templar. Ertuğrul and his friends kill the knights and save the lives of the three prisoners who were to be executed; a young girl named Halime (Esra Bilgiç), her father, and her brother Yigit. Without knowing the true identity of the rescued prisoners (that they belong to a noble family of the Seljuk Empire) Ertugrul and his friends bring them to the nomad group. Fear of being caught again leads Halime and her family to not reveal their true identity. The arrival of Halime and her family at the group brings new difficulties to the Kayi tribe.
The Seljuk Empire threatens war if the family doesn't return, and the Knights Templar seek revenge for the rescue. These threats cause some nomads to blame Suleyman Shah for poor leadership in not avoiding these problems. The group's unrest serves the ambition of Kurdoğlu, a sworn brother of Suleyman Shah. Kurdoğlu's desire is to remove Suleyman Shah and take over his position as the leader of the Kayi tribe. Selcan Hatun (Gondogdu's wife is negative about Halime and her family living in the tribe so she gossips to Gokce Hatun and Aykiz Hatun. Seeking to solve the unrest, Suleyman Shah sends Ertuğrul on a mission to find a new place for the nomad group to settle. He specifically sends Ertuğrul and his three friends to Aleppo to seek an agreement with the Sultan; an event that sets off the chain of events that ultimately lead to the founding of the Ottoman Empire. In the second season, Ertugrul is captured by the Mongols, led by Baycu Noyan. Meanwhile, the Kayi Tribe led by Hayme Ana seeks refuge with the Dodurga, led by Korkut Bey, brother of Hayme Ana.
Ertugrul's escape from the Mongols and subsequent return to his tribe creates internal strife between him and his cousin Tugtekin, the head alp of the Dodurga. Meanwhile, Aytolun (Hayme Ana's sister),Korkut Bey's second wife, plots behind his back to help her brother Gumustekin become the margrave with the help of Emir Sadettin Kopek. Later Abdurrahman Alp kills her. The tension is further escalated with the arrival of Sungurtekin, Ertugrul's long lost brother. After defeating Gumustekin and Noyan, the tribe is split between joining Ertugrul on the Western border of Anatolia, or staying with Gundogdu and Sungurtekin. In the end, Ertugrul, his brother Dundar, Halime Sultan, and Hayme Ana, along with 400 other people journey to the western edge of Anatolia, leaving behind the rest of the Kayi Tribe. In the third season, Ertugrul deals with the Cavdar tribe, the most powerful tribe in the western region of Anatolia. Led by Candar Bey and his children Ural, Aslihan, and Aliyar, the Cavdars are very skilled at trading. However, Ural is devious and seeks his father's beylik, and does anything to achieve this. Following Ertugrul's conquest of the Hanli Bazar, Ural Bey is sentenced to death for his role in destroying property, killing Ertugrul's Alps, and killing the Tekfur of Karacahisar. With the help of Emir Sadettin Kopek, Ural is freed and seeks help from Vasiliyus the new commander of Karacahisar, who seeks a bloody war with the Turks. Ertugrul bands together with Aliyar Bey to defeat Ural and Vasiliyus, but Aliyar Bey dies along the way. Gunduz,Etugrul's son is born and Bamsi marries Helena who later becomes muslim and changes her name from Helena to Hafsa Hatun.
To strengthen his ties with the Cavdars, Ertugrul requests Turgut to marry Aslihan, who accepts. Ertugrul is also given the title of Uc Bey by Sultan Alaeddin, which angers Kopek who vows to destroy Ertugrul. Together with the new commander of Karacahisar, Ares, Kopek sets a trap for Ertugrul and seemingly kills him at the end of the season. In the fourth season, the Kayilar mourn Ertugrul's death. Aslihan deals with the arrival of Bahadir Bey, her uncle who seeks her beylik. Meanwhile, Ertugrul is actually alive and captured by a slave trader. Dundar becomes the bey of the Kayilar and tries to sell Hanli Bazar and move back to Gundogdu's tribe, but is stopped by the appearance of Ertugrul.
Ertugrul banishes Dundar and reclaims Hanli Bazar and declares war on the Byzantines after his son Gunduz is kidnapped by Ares. After Bahadir Bey's treachery, Ertugrul executes him and conquers Karacahisar, leaving Ares to go on the run. The conquest of Karacahisar leads to Ertugrul making a move against Kopek, whose treachery threatens the Seljuk state. Following a failed ambush, Ertugrul captures Ares and promises to set him free if he confesses to the Sultan about Kopek's misdeeds. The plan nearly works, however, Kopek is saved by the Sultan's wife Mahperi Hatun, who seeks to make her son Giyaseddin the Sultan. Kopek is exiled, and sends his men after Ares, who is saved when Erturgrul shows up. Ares converts to Islam and becomes Ahmet, and serves as a spy for Ertugrul. Kopek misplays this attack and the Sultan requests a meeting with Ertugrul, who explains everything to him.. However, the Sultan is poisoned by this meeting by Kopek, and dies in the hands of Ertugrul.
Giyaseddin becomes the new Sultan and imprisons Ertugrul until Ibn Arabi rescues him. Meanwhile, Gunalp Bey, Kopek's adopted son captures Karacahisar and Ertugrul's alps and tries to have them executed, only to be stopped by Ertugrul. Ertugrul attempts to convince Gunalp of Kopek's wrongdoings, but fails. Kopek kills Giyaseddin's brother Kilic Arslan and seizes power in the palace. Giyaseddin issues an execution warrant for Kopek, who has enough power now to become the sultan. Aslihan Hatun takes Aliyar's sword and secretly leaves the tribe with the intention to kill Kopek. She fails causing her death and Sadettin to nearly die. With the help of Sungurtekin and Husamettin Karaca, Ertugrul chops off Kopek's head in an epic showdown.The feasts begin, but are cut short with Halime's death following Osman's birth. The Mongols start to make a move on Anatolia and Ogedei Han sends Baycu Noyan, back from the dead, as an envoy to the Seljuk. Noyan and Ertugrul team up to deliver a peace treaty, but it is broken when Ogedei dies.
Noyan's sister, Alangoya, infiltrates the Kayi tribe and causes chaos, only to be killed by Hayme Ana. Noyan makes a move on Anatolia, and the Kayilar move to Sogut at the end of the season. The fifth season takes place 10 years after the Battle of Kose Dag, where the Mongols took over the Seljuk state. The arrival of the new tax collectors, the Umurogullari, disrupts the balance of Sogut. Umur Bey's daughter, Ilbilge Hatun, infiltrates the Kayi tribe to gain information on Ertugrul, and falls in love with him. Meanwhile, Commander Dragos, a disgraced Byzantine warrior seeks to conquer Sogut.
He kills Umur Bey and frames Gunduz Alp, pitting two tribes against each other. Emir Bahattin's presence serves to disrupt Ertugrul's plans against the Mongols. Following Gunduz's acquittal after the truth about Dragos is revealed, Beybolat Bey arrives. As the son of Umur Bey and Bey of the Umuroğlu after his father's death he is a Seljuk assassin that works with the Mongols to wipe out rebelling Oğuz Tribes, under a fake name Albaşti. Ertugrul's brothers are on the run from Albasti and hide in the mountains.
Beybolat seeks to marry Ilbilge with Bahattin, but his plans are ruined when Ertugrul asks her for marriage, and she accepts. Ertugrul raids the Mongols and steals the tax gold in order to start a huge war. This leads to Emir Bahattin's death with Albasti and Dragos still at large. Ertugrul survives an assassination attempt when Zangoc (the real Dragos) saves him from the assassin's arrows.
Ertugrul now suspects Zangoc of being Dragos and tasks Mergen to track him. Hulagu Han sends Commander Alincak and Subutay to raid the Kayi tribe. They capture the family, make Beybolat the uc bey, Artuk Bey the new bey of the Kayilar, and command Ertugrul to hand over the chest or else they take Osman's life. Ertugrul refuses to hand over the chest, allies with Dragos and Lefke Castle, and tasks Ilbilge Hatun with spying for him in the tribe. Sirma Hatun becomes the head hatun of the Kayi, angering Selcan who fights and assaults her. Suleyman is imprisoned by Beybolat for speaking out against his beylik, but escapes with Ilbilge's help. Ertugrul and his alps intercept a message from Hulagu Han and change it, saving Lefke Castle from being conquered. Ertugrul learns the location of his son by eavesdropping on a meeting between Uranos and Alincak, and saves him from becoming a Mongol slave. Then, Ertugrul trades the chest (the real contents of which he took, and replaced instead with falsified documents) for the right to his tribe back, and humiliates Alincak.
When he realizes Alincak is going after Sultan Izzettin Kaykavus, Ertugrul rescues him and pins the blame on Berke Han, the leader of the Golden Horde. He gives the location to Kaykavus to Alincak in exchange for Gundogdu's pardon, which would allow him to restore his tribe. Subutai falls in the trap Ertugrul set and is killed, along with Yinal, Beybolat's head alp. Ertugrul retakes Sogut and his beylik back and removes all the Umur alps and flags. Beybolat, angry at Ertugrul, kidnaps his nephew Suleyman and kills him under the guise of Albasti. Alincak captures Mergen, who he realizes is a spy, and tortures him until Ertugrul rescues him.
During the fight between Ertugrul and his alps and Alincak and Albasti, Bamsi comes late, which results in Alincak escaping and Gunduz getting injured. Bamsi's head alp title is taken away and given to Abdurrahman. Beybolat tasks Sirma with stirring conflict between Hafsa and Selcan, which works. Ertugrul plots with Uranos to get rid of Alincak and successfully traps him. However, Dragos makes a deal with Beybolat to get rid of Ertugrul. Ertugrul tortures Alincak to tell him who Albasti is. Meanwhile, Hafsa and her kids are attacked by Albasti's men, who kidnap Aybars. Ertugrul sets a trap for Zangoc, knowing he is conspiring with Lefke Castle, but it is unknown that the bellringer is the real Dragos.
Ertugrul traps Uranos and captures him, asking him to tell him who the real Dragos is. The bellringer is put in prison, but escapes by killing Oguz Alp. Bamsi goes after Aybars but is trapped by Albasti's men. Beybolat shows up and kills the fake Albasti, thinking he fooled Ertugrul. Bamsi disobeys orders and kidnaps Alincak to give to Dragos, who has Aybars. Ertugrul saves Bamsi from Dragos's trap, kills Alincak, and captures Dragos. After suspecting Beybolat, he puts a plan in motion to prove he is Albasti. Beybolat makes a deal with Dragos that will help him escape Ertugrul. On the day of Dragos's execution, Beybolat betrays Dragos and helps Ertugrul and his alps kill Dragos's men who infiltrated Sogut.
Ertugrul kils Dragos. Bamsi, who was repenting in the Sogut mosque, is injured severely during the fight, but survives and is forgiven by Ertugrul. Ertugrul meets with Ilbilge, and both realize that Beybolat is Albasti. Ertugrul and Ilbilge set a trap for Beybolat and confront him while Turgut and the alps take care of Batur Alp and the rest of Albasti's men. Beybolat reveals himself to be Albasti, shocking Ilbilge and infuriating Ertugrul. Ertugrul engages in battle with Beybolat and Gundogdu makes an appearance, injuring Beybolat. Beybolat, to escape, jumps off a cliff into a river below and floats downstream unconscious. He is rescued by Arikbuka, a commander of Hulagu Han, feared spy, and blood brother of Alincak.
Ertugrul makes Ilbilge the Bey of the Umurogullari and tells her that he will fulfill his promises. Ertugrul and Gundogdu make plans to negotiate with Berke Han to start a war with the Mongols. Mergen is tailed by Arikbuka when meeting with Berke Han's men and unknowingly leads them to Ertugrul's meeting place. A battle ensues between the Mongols and Beybolat on one end and Ertugrul and his alps on the other. Bamsi finds traces of arrows used to rescue Beybolat and brings them to Gundogdu, who identifies them as Arikbuka's and sets off to rescue Ertugrul. Dumrul and Mergen are killed in the battle, with Turgut severely injured by Beybolat and near dead, and Ertugrul severely injured and captured.
Gundogdu reaches the battlefield and realizes that Turgut is injured severely. Melikshah takes Turgut to the tribe, while Abdurrahman tells Ilbilge Hatun that Ertugrul was captured. Gundogdu, Bamsi, Gunduz, and Gunkut set off to look for Ertugrul. Arikbuka and Albasti question Ertugrul, who reveals that Albasti tried to kill Alincak. Enraged, Arikbuka nearly draws his sword against Beybolat, but stops himself, to Ertugrul's displeasure. Arikbuka is informed that Gundogdu is searching for them and plans a trap. Sirma meets with Umurogullari beys to try and usurp the beylik from Ilbilge and reinstating Beybolat. Albasti is ambushed by Ilbilge and Abdurrahman while taking Ertugrul to Arikbuka's secret cave.
Ertugrul kills Beybolat and tells Ilbilge to take the corpse to her tribe. Gundogdu falls into Arikbuka's trap and is poisoned with gas. Ertugrul saves him and Arikbuka goes on the run. Ilbilge brings back the corpse of Beybolat and clamps down on her tribe, enraging Sirma. Ertugrul and his alps come back to the Kayi camp and Ertugrul reunites with a now healed Turgut. Artuk Bey bring word from the white beards, who meet with Ertugrul and tell him about an important shipment going towards Anatolia. They also reveal that there is a Mongol spy near Berke Han. Sirma plots with Taskun Bey to take the Beylik when Ilbilge opens the position. Ilbilge nominates Battal Bey, who loses to Taskun Bey who paid off the other Beys. Taskun Bey then proposes to Sirma Hatun while Ilbilge connects the dots.
Bamsi, Gunkut, and Gunduz infiltrate the caravansary and learn about the Mongol spy. Gundogdu and Turgut go to take the gold on behalf of Ertugrul, but are trapped by Arikbuka's men. They fend them off but the gold is missing. Ertugrul encounters Arikbuka and is led to a trap while trying to question him about the spy. Bamsi, Gunkut, and Gunduz rescue Ertugrul from Arikbuka's trap, who escapes. Gundogdu and Turgut find the gold and secure it. Ertugrul chases after Arikbuka but is misled by a look alike. Ilbilge is removed from her position by Taskun Bey and Sirma, and suspects something is wrong. Gundogdu and Turgut return to the tribe to hear the news of the Umurogullari elections, and decide to meet with Taskun Bey. Ilbilge follows Sirma and sees her meeting with a Mongol spy at Beybolat's grave. Taskun Bey angers Gundogdu and Turgut when he says that he will continue to collect taxes for the state. Ertugrul ventures to meet Berke Han with his alps to bring news of the situation in Anatolia and to tell him of a spy. Berke Han is misled by the spy, who is his closest advisor.
Gundogdu and Selcan leave the tribe when news from Sungurtekin arrives saying that Dundar is taking care of an injured Iltekin and they are needed in their camp. Gundogdu says Dundar will come back to Ertugrul's camp. Turgut and Ilbilge lay an ambush for the Mongol spy and capture him. Ertugrul meets with Berke Han and nearly fails before telling him of the spy. The two create a plan to isolate the vizier who is the traitor. Turgut and Ilbilge arrive back at the camp with the spy, and question him, and he reveals that Sirma and Taskun Bey are traitors. Turgut kills Taskun Bey and Sirma is left imprisoned in her tent.
Ertugrul and his alps fall into Arikbuka's trap but are saved by Berke Han who reveals that they tricked the spy. A fight ensues and Arikbuka walks away again. Sirma Hatun confronts Ilbilge and poisons her, but is killed by a dying Ilbilge. Ilbilge is taken to the Kayi tribe where Artuk Bey revives her. The spy and Arikbuka create a trap but are foiled and killed by Berke Han and Ertugrul. Ertugrul marries Ilbilge and the show ends with the alps with Ertugrul leading riding their horses into war while Osman picks up Suleyman Shah's sword and says he will carry the resurrection and the Kayi flag all over the world.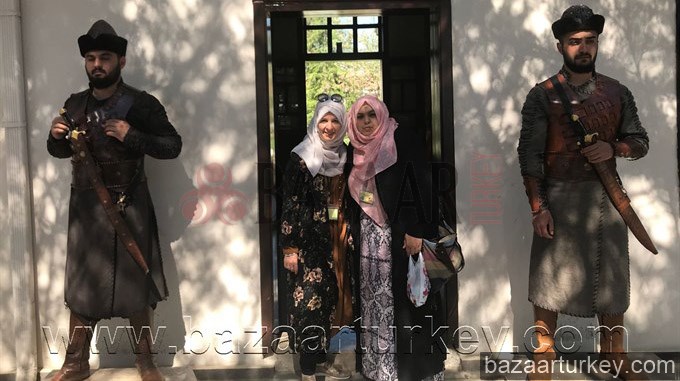 Other Characters in the Series
Serdar Gökhan – Suleyman Shah, Leader of the Kayi tribe and father of Ertuğrul, Gündoğdu, Sungurtekin and Dündar, grandfather of Osman Gazi I. Father in law of Halime Hatun and Selcan Hatun. Dies at the end of season 1 due to his boil and also a brief altercation in the water/river. Appears in Ertuğrul and Osman's dreams sometimes.
Hülya Korel Darcan – Hayme Hatun Mother of Ertuğrul, Gündoğdu, Sungurtekin and Dündar. Wife of Suleyman Shah and grandmother of Osman Gazi I. Mother-in-law of Halime Hatun and Selcan Hatun.
Kaan Taşaner – Gündoğdu Bey Eldest son of Suleyman Shah and oldest brother of Ertuğrul. Led the rest of Kayi tribe who didn't want to go with Ertuğrul to the Western borders. Later rebels against the Mongols and Seljuk State and escapes with the second branch of the Kayi Tribe to rejoin Ertugrul in Sogut along with his brothers, Selcan, and two sons Suleyman and Iltekin. Helps fight Beybolat with Ertugrul and creates plans to instigate a war between Berke Han and Hulagu Han with Ertugrul. Is much wiser and understanding in Season 5, and stands steadfast with his brother.
Esra Bilgiç – Halime Hatun Wife of Ertuğrul and the mother of Gündüz Alp, Savci Bey and Osman Gazi I, founder of the Ottoman Empire. She is the daughter of Shahzade Numan, a member of the royal family and brother to Sultan Alaeddin Kayqubad I of the Seljuk Sultanate of Rûm. She became the headmistress of the Kayı tribe after Ertuğrul became the leader of the Kayı. She fought against many enemies along with her husband. Very loyal to her husband and his cause. She was very valiant and often fought along with her family in order to protect her tribe.
Arda Anarat (Season 1-2) & Batuhan Karacakaya (Season 3-4) Dündar Bey Youngest son of Suleyman Shah, younger brother of Ertuğrul, and the paternal uncle of Osman Gazi I. Although he is very loving & loyal towards Ertuğrul & his family, he gets swayed by the influence of others and makes wrong decisions, due to his naiveté. Is banished to Gundogdu's tribe in Season 4, but makes an offscreen appearance between Season 5 and Dirilis Osman to take care of the tribe while Ertugrul is at war.
Yaman Tumen (Season 3-4) & Arif Diren (Season 5) Gündüz Alp Oldest son of Ertuğrul Gazi and Halime Hatun. Brother of Savcı Bey and Osman Gazi I, founder of the Ottoman Empire. Is headstrong and a great fighter. Can be a little rash sometimes and has still a lot to learn about being an alp.
Kerem Bekişoğlu –  Savcı Bey Second son of Ertuğrul Gazi and Halime Hatun. Brother of Gündüz Alp and Osman Gazi . He is interested in science rather than being an Alp. He believes that the state should be governed not by sword, but by knowledge and reason. He spends a lot of time with Artuk Bey for his interest in science. Does not appear in season 5 much due to his immense interest in medicine and sciences.
Emre Üçtepe Osman Gazi Youngest son of Ertuğrul Gazi and Halime Hatun. Brother of Gündüz Alp and Savcı Bey. Despite his young age, he is separated from his peers with his wit and courage. He is a dashing, assertive child. Osman's eye is constantly on the outside world. He is curious and has no attitude in any event. Ertugrul knows his character well and tries to rein guard him. Has dreams of Suleyman Shah and aspires to hold the honor of his tribe. Will eventually create the Ottoman Empire.
Barış Bağcı Bayju Noyan One of the Commanders of the Mongols, appointed by Ögedei Khan to expand Mongol power in Anatolia. Is later killed by Hulagu Han with the assistance of (Muslim) Mergen, but not shown.
Gönül Nagiyeva Alangoya or Almıla Alangoya is Noyan's sister and serves him. Almıla is the name she uses to deceive Ertuğrul and infiltrate the Kayi tribe. Is killed by Hayme Ana.
Hüseyin Özay Korkut Bey Leader of the Dodurga tribe and older brother of Hayme Hatun but is posioned by Aytolun, who also posions herself to cover her tracks.
Uğur Güneş Tuğtekin Bey Son of Korkut Bey. Chief Alp of the Dodurga tribe, became the next leader of the Dodurga tribe after his father's death. First cousin of Ertuğrul and his brothers. Originally is majorly against Ertuğrul but after he saves him joins him in favour of migration. However, he is killed by Noyan but still encourages the migration.
Kaptan Gürman Geyikli Dervish Lives in the forest. Helps Ertuğrul on his quest.
Osman Soykut Ibn Arabi Andalusian Sufi mystic and spiritual leader of the East. Helps Ertuğrul and his friends. He does not make an appearance in season 5.
Murat Garipağaoğlu Sa'd al-Din Köpek / Emir Sadettin Köpek An important Seljuk court administrator and Minister of Sultan Alaeddin Kayqubad I. A consistent adversary of Ertuğrul, his only motive is to seize complete power & control of Seljuk Empire for himself. Is beheaded by Ertugrul.
Cengiz Coşkun Turgut Alp / Turgut Alp/Bey One of the three Alps of Ertuğrul, together with Bamsi Beyrek and Doğan Alp who were blood brothers with him. Fights with an axe instead with a traditional sword. In season one, he is abducted by the Templars and indoctrinated into becoming the soldier Judas. Under the guise of Judas, he is enlisted by Kurdoglu but Ertuğrul saves him and foils Kurdoglu's plans. He marries Aykiz near the end of season one. Later became the Chief Alp of the Kayi tribe, and then became the leader of the Cavdar tribe through his marriage to Aslihan Hatun. Becomes a trusted companion of Ertugrul and later serves his son Osman.
Hande Subaşı Aykız Childhood sweetheart and first wife of Turgut Alp and spiritual daughter of Hayme Hatun. Blood daughter of deli demir. has an unexpected fight with Selcan Hatun resulting in her being falsely accused of murdering the unborn child of Selcan and Gundogdu bey. given the punishment of being whipped in front of the whole kayi tribe. sadly burnt to death in a Mongol raid against the Kayi tribe at the beginning of season two – she is burned alive whilst fighting, it is mentioned that she was also pregnant at the time. very talented with a bow. good friends with Gokce hatun and halime hatun. first woman to support halime hatun when she first arrives at the kayi tribe.
Didem Balçın Selcan Hatun Wife of Gündoğdu and daughter-in-law of Hayme Hatun and Suleyman Shah. Older sister of Gökçe. Originally evil but repented with the help of Ibn Arabi and became one of the fiercest Kayi women. Helps Ertugrul's children deal with the loss of their mother and is a great asset to Ertugrul's cause although she sided with Gundogdu when the tribes split. Has a knack for sensing evil intentions, and has a sharp tongue. Mother of Suleyman and Iltekin. Reappears in season 5 but leaves with Gundogdu when news comes from Sungur Tekin regarding Iltekin.
Burcu Kıratlı Gökçe Younger sister of Selcan Hatun. She has an unrequited love for Ertuğrul. Saves Ertugrul. Later becomes wife of Tuğtekin, Bey of the Dodurga tribe. Is killed by Noyan along with her husband Tugtekin.
Diler Ozturk Alptekin Father of Selcan Hatun and Gökçe. He led a rebellion in Kayi tribe against Suleyman Shah, who killed him before the beginning of the series. He is only seen when Selcan Hatun has a vision of him.
Eren Sakcı Efrasiyab Iranian merchant. Secretly cooperating with Noyan.
Hakan Vanlı Kurdoğlu Bey Sworn brother of Suleyman Shah and leader of many nomad families of the Kayi tribe. Secretly plots with templar knights to make himself the leader of the Kayi tribe. Is beheaded by Ertugrul.
Mehmet Çevik Deli Demir The blacksmith of the Kayi tribe. A good and loyal friend of Suleyman Shah. Father of Aykız. He has a strong personality. Is killed by Tangut in season two.
Celal Al Abdur Rahman Alp Loyal Alp of Ertuğrul. Chief guard of Hayme Hatun and good friends with Turgut Alp, Doğan Alp and Bamsi Beyrek. Becomes chief alp for a short period of time in season five.
Nurettin Sönmez Bamsi Beyrek One of the three Alps of Ertuğrul, together with Turgut Alp and Doğan Alp who were blood brothers with him. Very loyal and good-hearted. Somewhat slow-thinking and prone to emotional outburst. Fights with two swords. Married Hafsa Hatun and has two children, Aybars and Aslihan.
Cavit Çetin Güner Doğan Alp One of the three Alps of Ertuğrul, together with Turgut Alp and Bamsi Beyrek who are blood brothers with him. Is later killed by Vasilius and Ural and has a son named Dogan.
Turgut Tunçalp Afşin Bey Loyal Commander of the Seljuk Sultanate of Rum, he is often carrying out secret missions for the state. Is said to have died raving mad on the streets of Aleppo.
Sedat Savtak Shahzade Numan Exiled prince of the Seljuk Sultanate of Rum. Father of Halime Hatun and Shahzade Yiğit. Brother of Sultan Alaeddin Kayqubad I Is killed by Afşin Bey.
Levent Öktem Petruccio Manzini, Üstad-ı Azam Knights Templar Grand Vizier of the Order Council. His main purpose is to destroy the Muslims and recapture Jerusalem. Killed by a poison dagger as well as Turgut killing him on the very same wheel he was tortured on.
Serdar Deniz Titus Commander of Knights Templar. Obsessively seeks to kill Ertuğrul as revenge for Ertuğrul killing his younger brother Bisol in a fair fight.Gündoğdu beheads him.
Burak Temiz Shahzade Yiğit / Yigit Alp Son of Shahzade Numan and younger brother of Halime Hatun. Kidnapped by the Templars. Dies leaving his sister very upset.
Zaynep Aydemir Eftelya/Esma Knights Templar spy acting in the place of Sultan El-Aziz. She saved the life of Atabey Sahabettin and was secretly Sultan El-Aziz's lover. Kidnapped from the palace by Ertugrul's Alps.. But never makes another appearance.
Mehmet Emin Inci Emir El-Aziz Ayyubid Emir of Aleppo, grandson of Salah ad-Din Ayyubi.
Gökhan Atalay Atabey Şahabeddin The uncle of Sultan El-Aziz. Vizier of Aleppo. Is beheaded by Titus as soon as returning to Aleppo who sends his head to the Kayi tribe.
Hamit Demir Akçakoca Leader of some of the nomad families of the Kayi tribe and friend of Suleyman Shah. Medicinal expert but is not seen again after season one.
Reshad Strik Claudius (Ömer) A great Knight that was assigned to assassinate Ibn Arabi only to become his pupil (Muslim) and later saves Ertuğrul's life. Is killed by Titus when he discovers he is a spy.
Fahri Öztezcan Ilyas Fakih Apprentice of Ibn Arabi and friend of Ertuğrul. Later stays in the Kayi tribe on Ibn Arabi's request.
Hande Soral İlbilge Hatun Daughter of Umur Bey from the Umuroğlu tribe and sister of Beybolat Bey and Sirma Hatun. She is a brave hatun, skilled in swordsmanship, loyal to her father and the State, and always seeking justice. Her intense emotions have sometimes led her to act irrationally. She is deeply in love with Ertuğrul, but tries to hide her feelings. Sides with Ertuğrul while her brother and sister took ally with the Mongols. Becomes the bey of the Umurogullari, and later marries Ertugrul.
Sezgin Erdemir Sungurtekin Bey Second son of Suleyman Shah and Hayme Hatun. He disappeared for years, and his family thought he was dead, but then he appeared as the Sultan's spy to the Mongols. Later he came back to the tribe after the Mongols found out about him being a spy because of a traitor. Sides with Gundogdu and doesn't migrate with Ertugrul, but later joins him to kill Emir Sadeddin Kopek and again with Gundogdu to escape the Mongols. Has a son and a daughter with an unknown wife.
Erden Alkan Candar Bey Leader of Çavdaroğlu tribe. Father of Aliyar Bey, Ural Bey and Aslihan Hatun. Dies whilst still against Ertugrul.
Kürşat Alnıaçık Ural Bey Eldest son of Candar Bey. Very ambitious and will do everything to get what he wants. Is beheaded by Ertugrul in an epic showdown.
Osman Albayrak Batuhan Alp Ural Bey's loyal Alp. He later betrays him when he realises that Ural broke his promise to him.
Cem Uçan Aliyar Bey Second son of Candar Bey. Pious, scholarly and level headed young man. Formidable archer as well as a master detective. Forms a strong, unshakeable bond of brotherhood with Ertuğrul. In battles, wields his trademark two-pointed sword & dagger, seemingly inspired by Zulfiqar the legendary sword of the Fourth Caliph, Hazrat Ali. Became leader of the Cavdar tribe for a short time after the death of his father. Is killed leaving Ertugrul devastated.
Gülçin Santırcıoğlu Çolpan Hatun / Ekaterina Wife of Ural Bey and daughter of former Tekfur (governor) of Karaçahisar Castle. She is of Greek origin and is a hidden Christian. Her death is spoken of but not shown.
Mualla Sahin Aybüke A hatun of the Cavdar tribe. Çolpan Hatun's maid. Is suffocated by Colpan.
Gülsim Ali Aslıhan Hatun Younger sister of Ural Bey and Aliyar Bey. Youngest daughter of Candar Bey and leader of the Çavdaroğlu tribe after Aliyar Bey's death. Later became Turgut Alp's new wife,but is latter killed by emir saddetin kopek
Sedef Sahin Maria Simon's sister. Expert in poisons. A lady of the Templars. Killed by Turgut with her own poison dagger.
Lebip Gökhan Ustad Simon Owner of Hanli Pazar and local master & commander of Knights Templar.Killed by Ural.
Çağdaş Onur Öztürk Vasilius A handsome young Man, Originally a Byzantine military commander, he is promoted as Tekfur (Governor) of Karaçahisar Castle. Obsessed with the idea of driving away all Turks from his lands. He plots almost ceaselessly against Ertuğrul. Has his throat slit by Ertugrul.
Gökhan Bekletenler Haçaturyan Usta An Armenian gold miner and gold smith who became a slave. Freed by Ertugrul and became his spy in Karacahisar Castle. A good spirited person. Is killed by Ural.
Ezgi Esma Kürklü Banu Çiçek A hatun of the Dodurga tribe. A brave woman and skilled in swordsmanship. Later marries Doğan Alp and becomes a hatun of the Kayı tribe.
Burak Hakkı Sultan Alaeddin Kayqubad I Sultan of the Seljuk Sultanate of Rum who was followed by the Anatolian Turkish tribes. A highly respected Sultan who brought the sultanate to its zenith. Is poisoned and dies by Emir Sadettin.
Ayberk Pekcan Artuk Bey An experienced phycisian of Dodurga tribe. One of the respected and wise Beys there. Joined Ertuğrul and the Kayi tribe in the journey to the Western borders. He became Ertuğrul's right-hand man in administering the Hanlı Bazaar and Karacahisar Castle. He is very loyal to Ertuğrul and his cause. Is permanently blinded by Batur Alp when Beybolat and Emir Bahattin were searching for the chest.
Burçin Abdullah Hafsa Hatun /Helena Daughter of the Karacahisar Tekfur (Governor) and came from a noble lineage. Later lives with the Kayı tribe and became Bamsi Beyrek's wife, converted to Islam and changed her name to Hafsa.
Edip Zeydan Dumrul Alp One of Ertuğrul's senior Alps and also a fellow spy and friend of Haçaturyan Usta in Karaçahisar Castle. Mostly battles alongside Samsa ξAlp and Günküt Alp. Is killed by Arikbuka's men.
Orhan Kiliç Atsız Ertuğrul's saver when he became a slave. Later becomes Ertuğrul's spy in Karaçahisar Castle in the time of Tekfur Ares. Originally Seljuk. Is killed by Ares.
Melih Özdoğan Samsa Alp A good Noble Man One of Tuğtekin's Alps and also his blood brother. Later he became one of Ertuğrul's senior Alps after Tuğtekin's death. He is very loyal to both Tuğtekin and Ertuğrul. Later dies protecting the Kayis' catapults from Titan.
Evren Erler Kocabaş One of Tuğtekin's Alps. He is a traitor for the Mongols and foils many of Ertuğrul's plans before he realizes and beheads him.
Kara Tolga Hamza Alp Gündögdu Bey's senior Alp. Disillusioned by misunderstandings towards Gündögdu Bey, he defects to Noyan. However, he repents later and helps Gündögdu Bey catch Noyan. Killed by Noyan.
Gökhan Oskay Kaya Alp He was an Alp of Dodurga nomad tribe and Korkut Bey's guard. Later he becomes one of Ertuğrul's Alps and joined him to the Western border after Tuğtekin's death. Dies whilst spying on Ural.
Attila Kiliç Bogaç Alp He was Tuğtekin's loyal Alp and also his and Samsa's blood brother. However, he is annoyed and insecure when Bamsi beats him in a friendly fight, storming off. Due to his fury against Ertuğrul for killing Gümüştekin Bey, he cooperates with Emir Sadettin Köpek to kill Ertuğrul. Has his throat slit by Turgut.
Hakan Serim Günküt Alp One of Ertuğrul's senior Alps. He likes to joke, especially with Bamsı Alp and is often at the receiving end of a friendly banter.
Elif Sümbül Sert Amanda A Greek perfume trader at Hanli Pazar, she is also revealed to be a paramour and accomplice of Ural Bey. Is killed by Ural.
Oya Unustasi Sügay Hatun From a far away tribe. Ertuğrul found her whilst in mourning; she was burying her child. She became Osman's milk mother and lived in the Kayi tribe thereon. Is not shown or spoke of in season five.
Muharrem Özcan Tangut A Mongol. Noyan's right-hand man. But later he betrayed him, wanting to be the commander of the troops. Is killed and his body is sent to Noyan.
Evrim Solmaz Aytolun Hatun Korkut Bey's second wife after Duru Hatun's death. However, Aytolun murdered Duru to be Korkut Bey's wife. Sister of Gümüstekin Bey and aunt of Goncagül Hatun. Step mother of Tuğtekin. Became Korkut Bey's wife only to help her brother's cunning mission. Is killed by Abdur Rahman Alp.
Zeynep Kiziltan Goncagül Daughter of Gümüstekin and niece of Aytolun. Involved with her father and aunt's secret mission. Her father wants her to be Gundoğdu's future second wife to smooth his mission, but the plan was canceled. Is killed by Gökçe
Mehmet Polat Gümüstekin Bey Aytolun's brother. Worked for the Seljuk Sultanate of Rum, specifically to Sa'd al-Din Köpek / Emir Sadettin Köpek. Wants to become margrave, or high-ranking military commander of the Seljuks. Is beheaded by Ertugrul.
Çaglar Yigitogullari Ulu Bilge Saman The shaman of the Mongol. Communicates with the 'spirits'. Loyal to Noyan. Turgut throws an axe into his head , killing him.
Firat Topkorur Tüccar Hasan / Petrus Originally works for Templar. Cooperates with Vasilius to fight Ertuğrul. Vasilius slits his throat in Hanli Bazaar.
Cemal Hünal Ares / Ahmet The Tekfur (Governor) at the Karaçahisar Castle, The handsome Vasilius's successor who was sent by the Byzantine Emperor. Ertuğrul's enemy whom later became a Muslim and Ertuğrul's ally. Is killed by Noyan.
Arda Öziri Göktuğ Emir Sadettin Köpek's loyal aid. Is killed by Ertugrul when he was attempting to kill Ares/Ahmet.
Hakan Onat Angelos A Byzantine Knight. Son of the Bilecik Tekfur, Kritos. Is killed, leaving his father wanting revenge.
Hasan Sahinturk Bilecik Tekfur Kritos Tekfur (Governor) of the Bilecik. Seeking revenge in Ertuğrul for killing his son. Tried to do everything to prevent Ertuğrul from migrating to Söğut. Is killed by Alangoya who brings his head to the Kayi tribe to make a good impression.
Ertuğrul Postoğlu Bahadir Bey Aslıhan,ural and aliyar's uncle. Candar Bey's younger brother. Veteran of the wars in the east. Bey of his own branch of the Çavdar tribe. Wanted to be the head of his elder brother's tribe and will stop at nothing to become the Bey of all the Çavdar tribe. Is beheaded by Ertugrul.
Gürbey Ileri Sancar Bey Bahadir Bey's son. His hot tempered behaviour made him exiled by Ertuğrul. Has a big hatred towards Turgut Bey. He was Aslıhan's, Ural's and Aliyar's cousin. Killed by Ertugrul in front of his father.
Sinem Uslu Mahperi Hatun Sultan Alaeddin's first wife and Prince Gıyaseddin's mother. Her greed for her son becoming the next heir apparent, causes her to cooperates with Emir Sadettin Köpek.
Engin Öztürk Günalp His father, Tayı Bey, was the commander in chief, loyal to Sultan Alaeddin. He, alongside his wife and troops, were killed for being loyal to the state. Emir Sadettin Köpek "rescued" Günalp, since he was the only one who survived the attack of his family. Günalp is fiercely loyal to the state like his parents. He is also devoted to Emir Sadettin Köpek, and considered him as his father. However he is completely unaware of Köpek's true nature and crimes. Later he became Ertuğrul's commander in chief in Karacahisar Castle.
Ogün Kaptanoglu Titan An experienced Byzantine Knight. Sent by the Emperor to works alongside Tekfur Ares. Turgut throws an axe into his head in the Kayi tribe.
Hasan Küçükçetin Atabey Altun Aba Mahperi Hatun's loyal servant. The tutor of Prince Gıyaseddin. Has the same ambition as Mahperi Hatun to make the Prince became the heir apparent. Is killed by Emir Sadettin to cover his tracks.
Beyzanur Mete Alçiçek Kayi tents maid. Helps Hayme Hatun and Halime Hatun to take care of Halime Hatun's children.
Sera Tokdemir Marya Simko, a slave trader, gave her to Ares as a present, which the real cause he gave her is to spy on Ares. She was rescued by the Kayi tribe when they took over the castle and she married Artuk Bey. She betrayed the Muslims by sending secret messages to Titan. Emir Sadettin Köpek helped her to escape after she was caught, in exchange she had to spy on Bilecik Tekfur Kritos. Is killed by Kritos when he discovers she was spying on him.
Burak Dakak Prince Gıyaseddin Sultan Alaeddin's oldest son with his wife Mahperi Hatun. He is loyal to the state (his father) and bares no ill will to his younger brother and his mother. He is level-headed and sensible. He stood by Ertuğrul and denounced his mother's wrongdoing.
Ali Buhara Mete Mergen (formerly Eynece) A Mongol who pretends to be Alangoya's brother. Known for his accuracy with the bow and arrow. He ran away when Alangoya was killed, and later became a Muslim and a spy for the White-Bearded Men and Ertuğrul. Is killed by Arikbuka's men.
İlker Aksum Dragos One of the most respected commanders of Byzantine. However, he betrayed and make his own secret organization, planning to take over Soğut from Ertuğrul. Is disguised as the Sogut church's bell-ringer. Is beheaded by Ertugrul.
Dursun Ali Erzincanlı Imam of Söğüt The pious, beloved, universally revered Imam of Ertugrul's principality; Islamic studies teacher of the local children, including Osman. He is an unwavering source of guidance and support for Ertugrul.
Ali Ersan Duru Beybolat Bey/Albaştı Son of Umur Bey and Bey of the Umuroğlu after his father's death. Older brother of İlbilge Hatun and Sırma Hatun. Unbeknownst to Ertuğrul, is a Seljuk assassin that works with the Mongols to wipe out rebelling Oğuz Tribes, under a fake name Albaştı. Vows to kill Ertugrul and his brothers, and wipe out the Kayı tribe. Also very aggressive and bloodthirsty and overconfident in his abilities to trap Ertugrul. His traps failed as Ertugrul had the foresight to thwart them and realizes that he is Albasti. Later is confronted by Ilbilge and Ertugrul and reveals himself, providing the final piece to the puzzle. Escapes Ertugrul's clutches and teams up with Arikbuka to finish off Ertugrul and the Kayilar once and for all. Is finally killed by Ertugrul when he is ambushed by Ilbilge and Ertugrul's alps while taking a captured Ertugrul to Arikbuka's cave.
Unal Silver Umur Bey Bey of the Umuroğlu. Tasked by the Seljuks to collect taxes in Soğut, replacing Ertugrul, and has an ambition to become the new Bey of Principality. He is tactless and rude. Killed by Dragos, who then framed Gunduz for the murder, instigating a huge rift between the Kayı and the Umuroğlus.
Öykü Çelik Sırma Hatun Youngest daughter of Umur Bey and younger sister of İlbilge and Beybolat. Loyal to her brother; sinister, ambitious, vengeful, bossy, cold, and calculated. Attempts to work with Arikbuka to get revenge for her brother. Killed by a dying Ilbilge Hatun.
Ali Savaşçı Emir Bahattin The Emir of Seljuk in Konya who is a puppet of the Mongols. Tasked to collect taxes and deliver secret chest to Hülagü Khan. Is jealous of Ertuğrul's power over Soğut, and is an adversary who seeks to put Ertuğrul in check. Works closely with Mongol commanders and Albaştı to put Söğüt into chaos; is eventually killed by the Mongols for his failure to outsmart Ertugrul.
Halit Özgür Sarı Süleyman Alp The elder of two sons of Gundoğdu and Selcan and cousin of Savci, Osman, and Gunduz. Killed by Beybolat Bey/Albaştı.
Uğur Karabulut Uranos Commander of Lefke Castle and another puppet of Dragos. Falsely reveals himself to be Dragos to Ertuğrul in order to trap him. He is beheaded by Ertuğrul in Sogut.
Korel Cezayirli Sadrettin Konevi Renowned scholar and student of Ibn Arabi. One of the rebels against the Mongols and is under Ertuğrul's protection. Is very wise.
Engin Benli Commander Alıncak Hülagü Khan's most feared commander. Ruthless, bloodthirsty, and shows no mercy. He is killed by Ertuğrul.
Hüseyin Gülhuy Subutay Hülagü Khan's commander. Is killed by Turgut whilst trying to capture Sultan Kaykavus.
Safak Baskaya Yinal Beybolat's right hand man.Later killed by Bamsi.
Muhammet Kaya Batur Alp Bahattin's right hand man who serves Albasti after his death. Is finally killed during battle.
Ogüzhan Yarimay Ogüz Alp One of Ertugrul's senior alps who is good friends with Turgut Bey; killed by Dragos – stabbed in the throat.
Meliksah Ozen Meliksah Alp One of Ertugrul's senior alps; injured by Dragos.
Emre Ercil Arikbuka Mongolian prince, son of Tolui and grandson of Genghis Khan. He is the younger brother of Hulagu Khan and Berke Khan. He rebels against the Mongol Empire and his brothers and fights to be chosen Great Khan. Rescues Beybolat Bey and revives him and helps him in his plans to destroy Ertugrul. Kills Mergen and Dumrul and is descended from Mongol samans. Is killed by Ertuğrul whilst Berke Khan kills his spy Kiyat.