Description
Bazaar Turkey Tours are offering you a nice full day visit in the historical peninsula. We organise the tours as private or in small number of groups upon the date & requests. We have flexibility in our tours. If you have any questions; please send us your suggestions by E-Mail.
Walking Tour
Daily departure at 08.30 and returns at 12.00
Tour of "Sultan Ahmet Center", the heart of the "Old City" from where the Byzantine and Ottoman Empires were ruled.
Hagia (St.) Sophia, one of the greatest marvels of architecture, constructed as a basilica in the 6th century by Emperor Justinian.Built in 537 by Byzantine Emperor Justinianus, St.Sophia has been the largest cathedral in the world for nearly a thousand yeras; it is considered the masterpiece of Byzantine architecture;after having been the Patriarchal basilica of Constantinople, it was converted into a mosque in 1453 by Sultan Mehmet II. the Conqueror and in to a museum by Atataürk in 1935.Now since 2020 July, it is mosque again.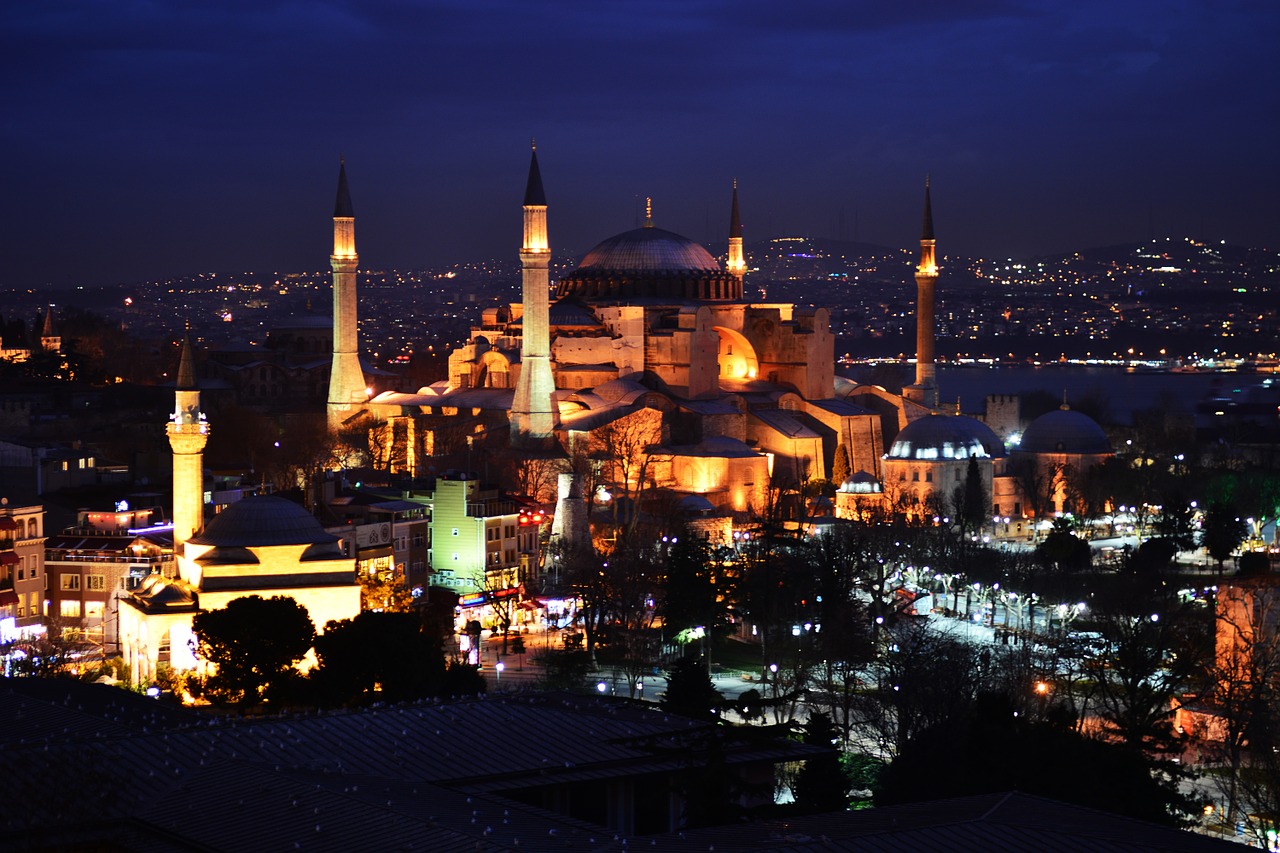 Blue Mosque, facing Hagia Sophia, famous with its blue Iznik tiles and unique with 6 minarets, built in the name of Sultan Ahmet.The last great imperial mosque of the classical period; it is name comes from 20.000 marvellous blue-toned Iznik tiles decorating the interior walls.
Hippodrome, center of sportive (chariot races, athletics) events and political activities of the old city. Obelisk of Theodosius, Serpentine Column, German Fountain of Wilhelm II are the monuments decorating Hippodrome.
Turkish Islamic Arts Museum, orginally built 1524 as the palace of Ibrahim Pasha – Grand Vizier and brother-in-law of Sultan Soliman the Magnificient, it is now a museum presenting notable examples of Islamic calligraphy, tiles, rugs as well as ethnographic displays of various cultıres in Turkey, particularly nomad groups. NEW !!
Includes; Transportation, Guide, Museums and Entrance Fees.
Bazaar Turkey – Les Arts Turcs Art Studio
Alemdar Mh. Incili Cavus St.
No: 19 Floor : 3 (Behind The Underground Cistern)
Sultanahmet 34110
Istanbul, Turkey
Contact : Mr. Alp or Mr. Nurdogan ( Phone : +90 544 220 10 22 )
E-mail : info@bazaarturkey.com
Google Maps : https://goo.gl/maps/uXuyRmELZsx
Tour Includes.
This is a group tour runs all year long.
Pick up and Drop off service.
Transportation in private minivan.
Professional English speaking guide and experienced driver.
Entrance fees mentioned by the itinerary.
Services charges and local taxes.