Description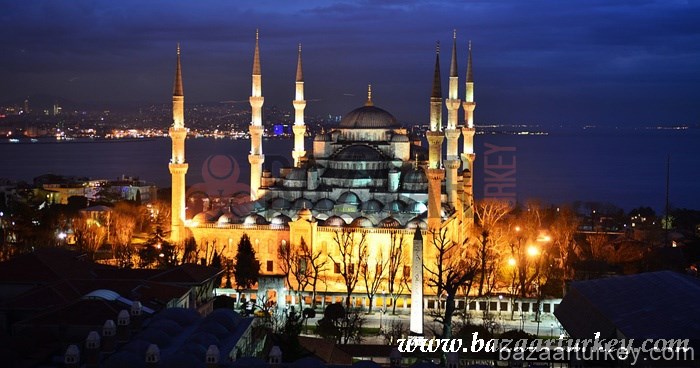 8 Nights / 9 Days Masjids – Sahabe Tombs – Cemeteries – Religious places visit In Turkey.
Istanbul is the center of religion for centuries. After the ottoman period Islamic Religion spreaded througout the city. The first mosque in Istanbul was built in Kadikoy on the Asian side of the city, which was conquered by the Ottoman Turks in 1453.
The Prophet Muhammad ( SAW ) said: "Verily you shall conquer Constantinople. What a wonderful leader its leader shall be, and what a wonderful army that army will be!" (Musnad Ahmad).
This is a 8 nights 9 days programme in istanbul to learn about the islamic history.
Tour Programme ;
Day 1.: Istanbul: Arrival in Istanbul. Transfer to Hotel. Overnight.
Day 2.: Istanbul: Istanbul Muslim Tour I. Overnight.
Day 3.: Konya: Fly or take a Train to Konya and visit Konya. Overnight.
Day 4.: Konya: Islamic Ziyarats in Konya and return back to istanbul in the evening. Overnight in Istanbul
Day 5.: Istanbul: Relaxing in Istanbul. Overnight.
Day 6.: Bursa: Bursa Tour from Istanbul.. Overnight.
Day 7.: Istanbul: Tombs of Sahabas and Bosphorus Tour. Overnight.
Day 8.: Istanbul: Free Day in Istanbul. Overnight.
Day 9.: Istanbul: Check out from hotel, transfer to Airport. End of the Trip.
Tour Inlcudes ;
All Airport transfers mentioned in the itinerary.
8 nighsts 9 days accommadation in the city center hotels ( 3-4 Stars Quality )
All tours as mentioned in the itinerary.
All transportations mentioned in the itinerary.
All the meals mentioned in the itinerary.
All breakfast at the hotel.
Al Entrance fees mentioned in the itinerary.
Professional English speaking guidance Service.
All Service charges and taxes.
Hotel Accomodation ;
We choose a nice quality accomodation options in the Sultanahmet City Center Area and Konya City Center with the 3-4 stars quality.
If you have any specific need or if you are a large family, we can modify the accomodation option for you.
Bazaar Turkey – Les Arts Turcs Art Studio
Alemdar Mh. Incili Cavus St.
No: 19 Floor : 3 (Behind The Underground Cistern)
Sultanahmet 34110
Istanbul, Turkey
Contact : Mr. Alp or Mr. Nurdogan ( Phone : +90 544 220 10 22 )
E-mail : info@bazaarturkey.com
Google Maps : https://goo.gl/maps/uXuyRmELZsx
Recommended in Trip Advisor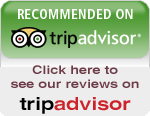 8 Nights / 9 Days Package Tour in Turkey
Per Person in Double Room : 985 Euro per Person
Single Room Supplement : 435 Euro
Children 0-6 Free.
For more info please send us an e-mail.
GROUP DISCOUNTS:
Please ask for special group discounts if you are a group of more than 6 people.
Photos from our Tours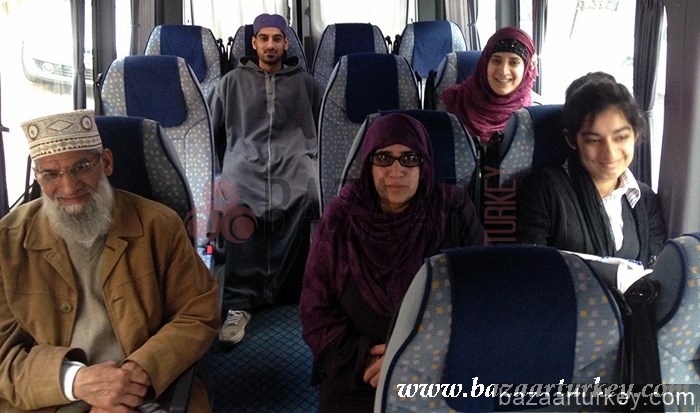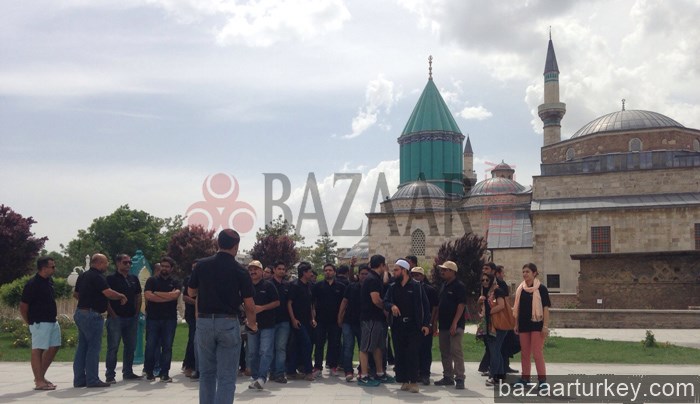 According to the 2000 census, there were 2691 active mosques hundreds of Tombs & holy places. In our islamic tour; we will take you to the important islamic locations by explaining you the stories of the places.
Note : In the tours, ziyarats we explain you the stories of the places and the importance of the tombs, sahabas & Evliyas buried in Istanbul.