Happy Birthday to Aubrey.. We organised a very nice Ebru Workshop for him and with his friends from school – Art Activities for Children .- Galata – Istanbul – February 2016.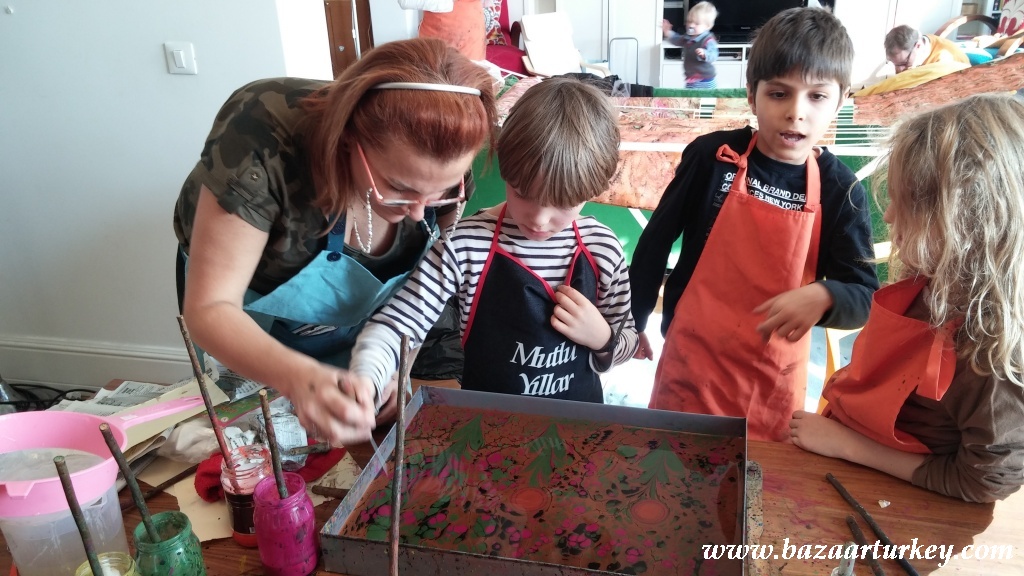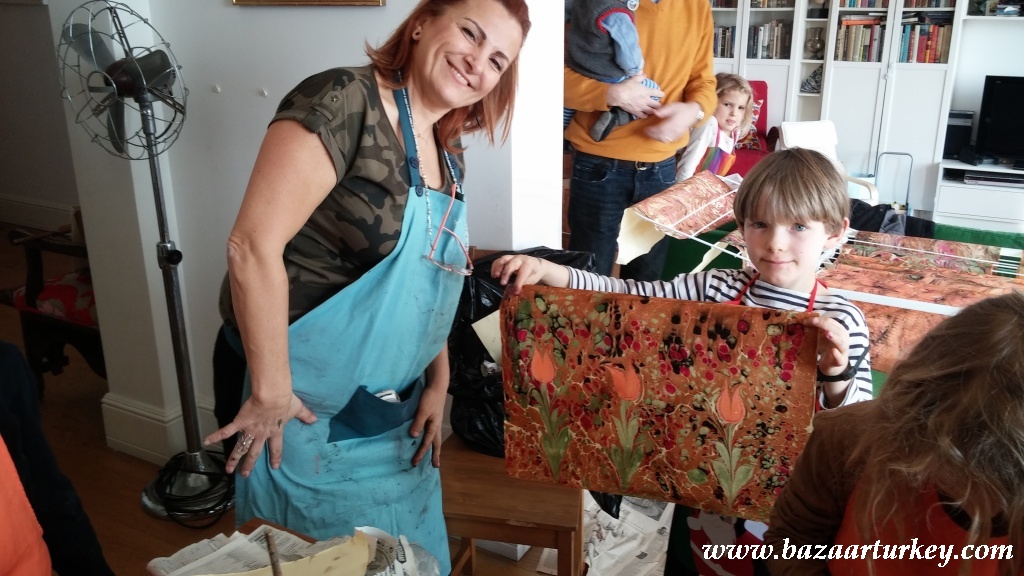 Art Classes & Marbling Classes / workshops for children in istanbul.
LEARN the secrets of creating the rich patterns of handmade marble paper .
EXPERIENCE the sensuous flow of Ottoman Marble ( Ebru ).
CONTEMPORARY create design fabric marbling paper technique designs on paper, glass or on silk fabrics .
Our teachers are local Turkish Artisans and have experience in teaching.
Our Artists are Professional in Marbling – Ebru Art & Local Artisans.