Traditional Ottoman Tile Painting Class for our guests from Doha.. They came for thier 1st. year anniversary to istanbul and made nice tiles.. Thanks Amal. February 2016 – Istanbul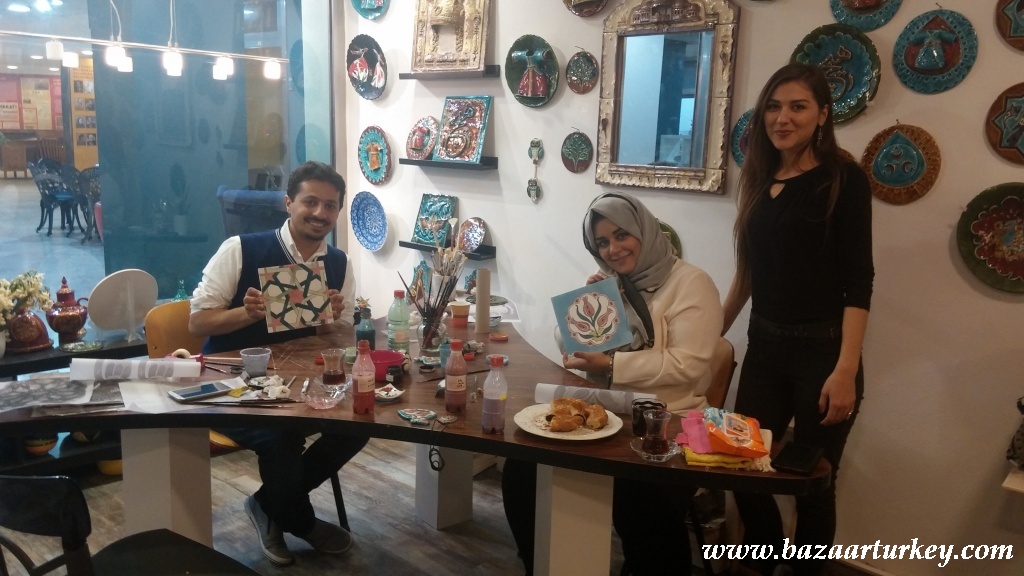 Our Workshops :
We have an Art Studio in Sultanahmet area and our local teachers that are professional in Traditional Turkish Tile & Ceramics workshop. In our place, we give beginner, intermediate & advanced level of traditional Turkish Tile & Ceramic painting lessons. Usually lessons are 2 hours based and by the end of 2 hours, you will be able to finish one item like a tile, plate or a figure. ( Depending on the design, lessons can be longer as well )
In our studio, we provide all the materials for our students. We also have the Tile owen to finish the process.
( The price is for the lesson.. We fire our Kiln once or twice in a kiln.. If you have time, we will fire your tiles ang give you the ready product or we can ship it to you if you can pay the shipping cost. )
Group lessons for High Schools and Universities can be provided all year long.