Team Team Building – Marbling Class with Baxter Healthcare Company Meeting in Istanbul – March 2016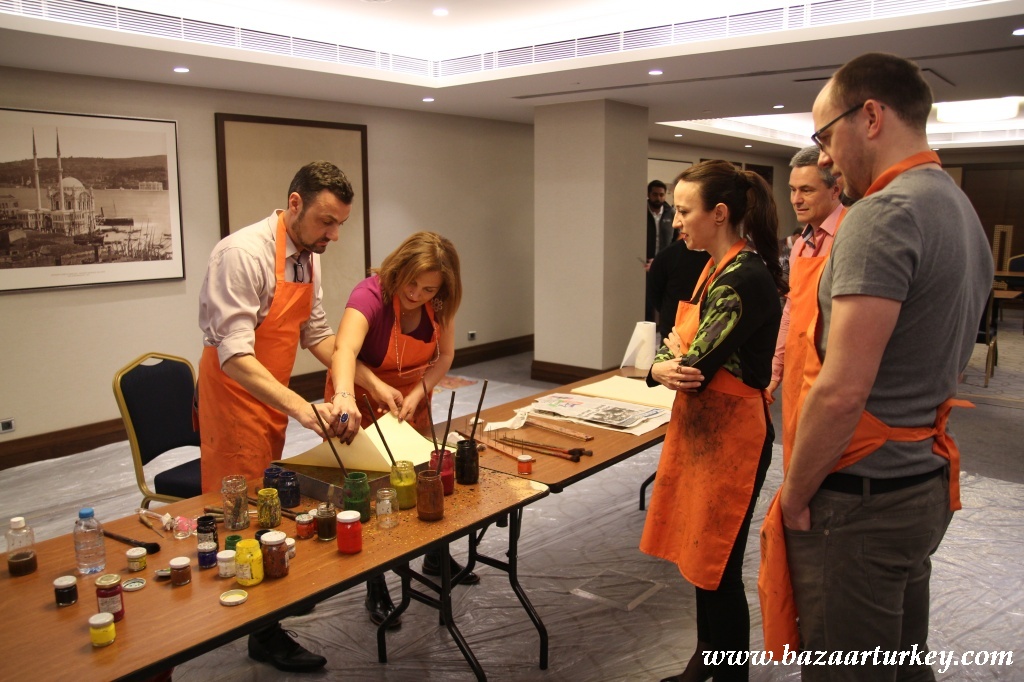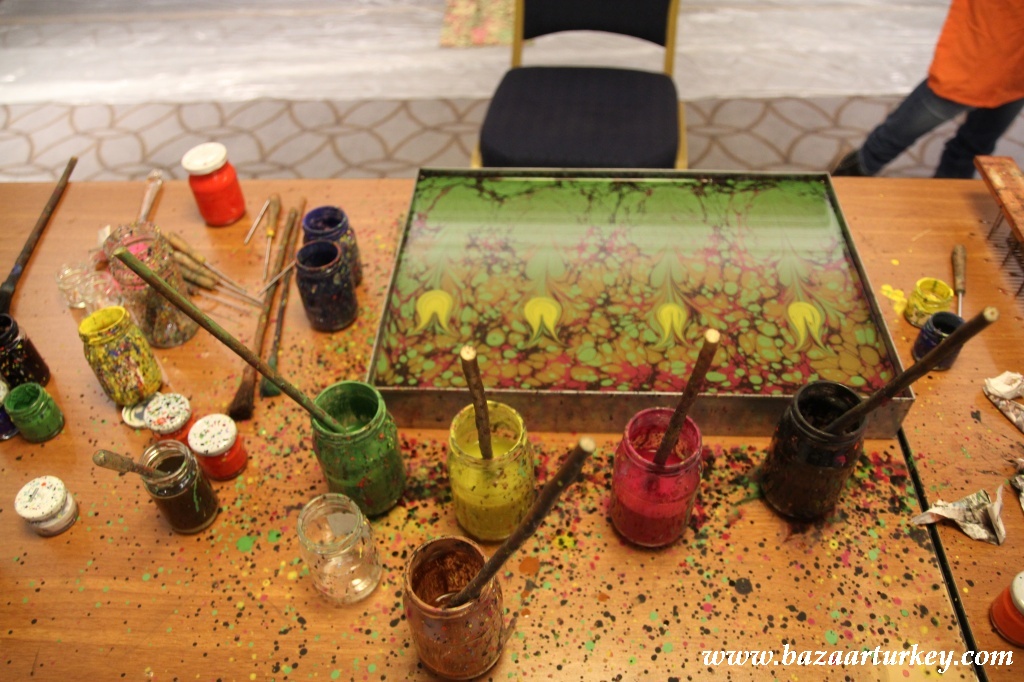 EXPERIENCE the sensuous flow of Ottoman Marble ( Ebru ).
CONTEMPORARY create design fabric marbling paper technique designs on paper, glass or on silk fabrics .Our teachers are local Turkish Artisans and have experience in teaching.
Our Artists are Professional in Marbling – Ebru Art & Local Artisans.
** If you have any interest of learning Classical Ottoman Marble, joining a workshop or ordering a special Turkish Marble Art Work from our teacheri please call us or send us an e-mail to get more information and to get a meeting..